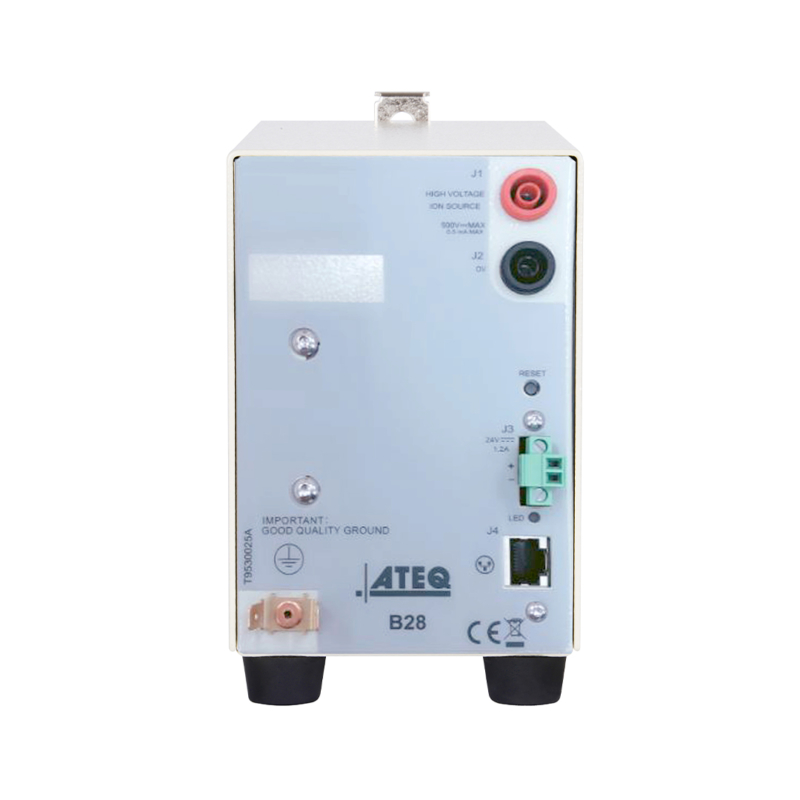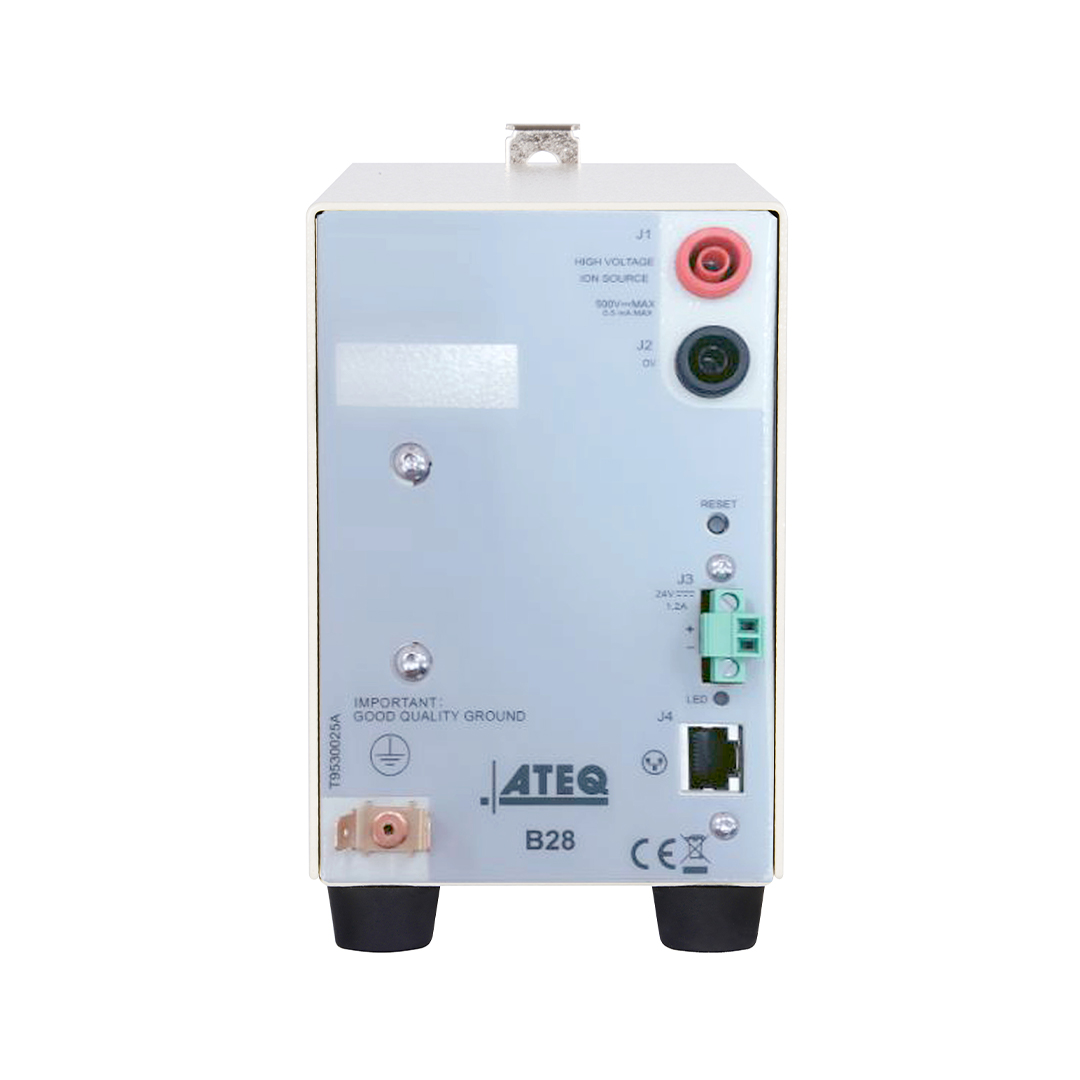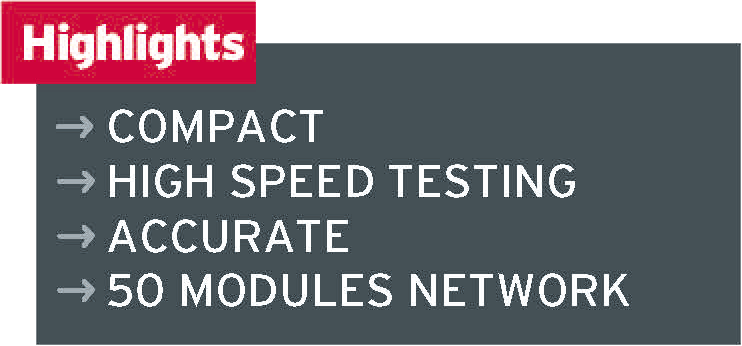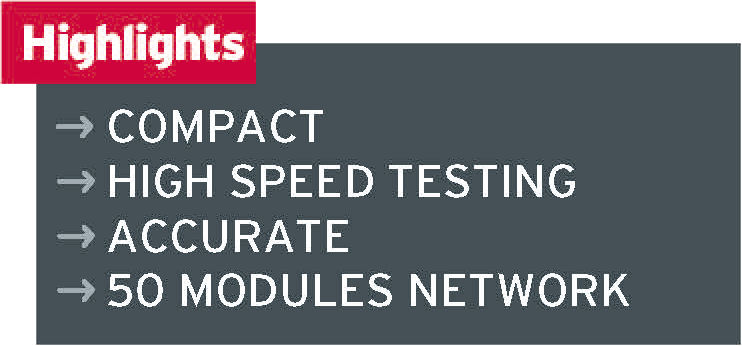 B28 –

PROBADOR DE FUGAS DE ALTA VELOCIDAD
Sin duda, el B28 es el comprobador de fugas de alto rendimiento más pequeño para celdas de batería y membranas transpirables. Una de las principales ventajas es que nuestro módulo B28 puede probar rápidamente el aislamiento de la celda. Para garantizar las mejores condiciones de medición, el B28 tiene la capacidad opcional de controlar el llenado y vaciado de vacío alrededor de la pieza para probar en un gabinete específico. Puede conectar en cadena hasta 50 módulos y monitorearlos con un panel de pantalla táctil y nuestra interfaz fácil de usar: control B28.
• Leak measurement using air ionization method
• (I max<1 mA)
• Compact size
• External vacuum source
• Integrated fill and dump valves
• Ethernet network up to 50 modules (Modbus IP)
• DIN rail mounting
• Environment: ROHS standard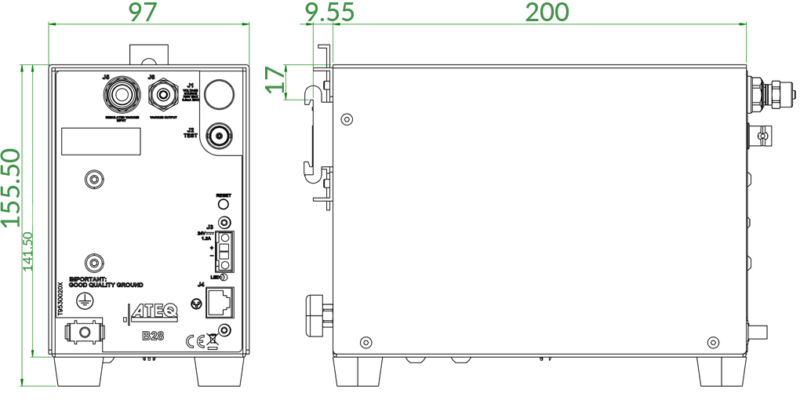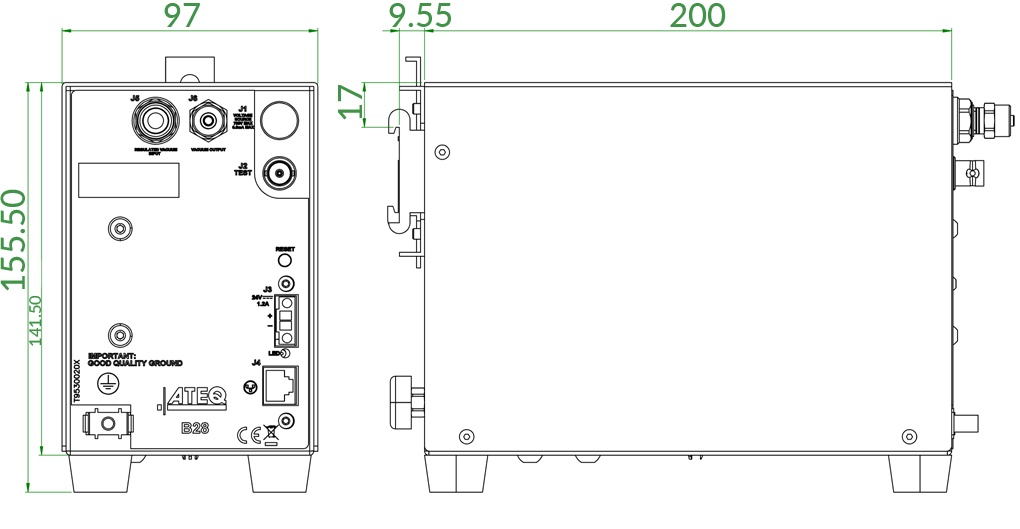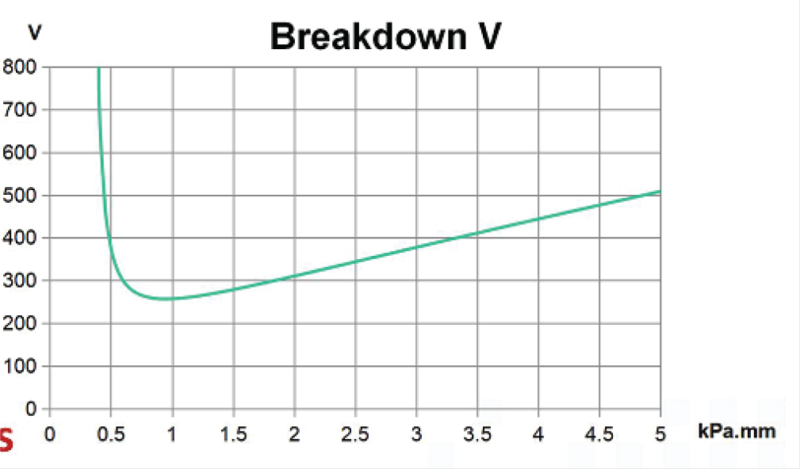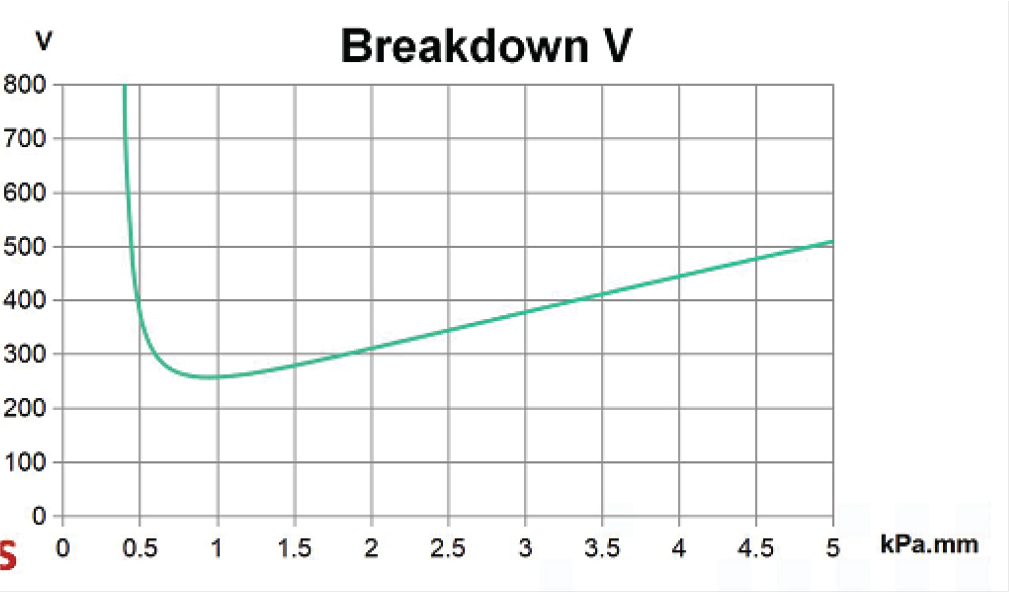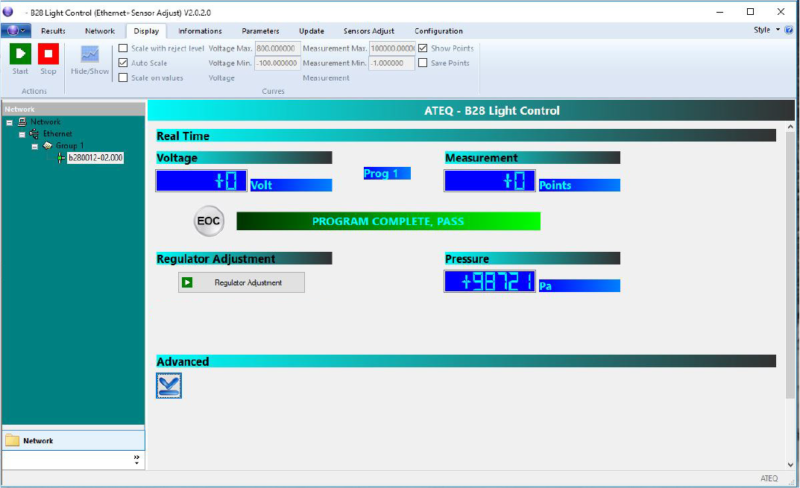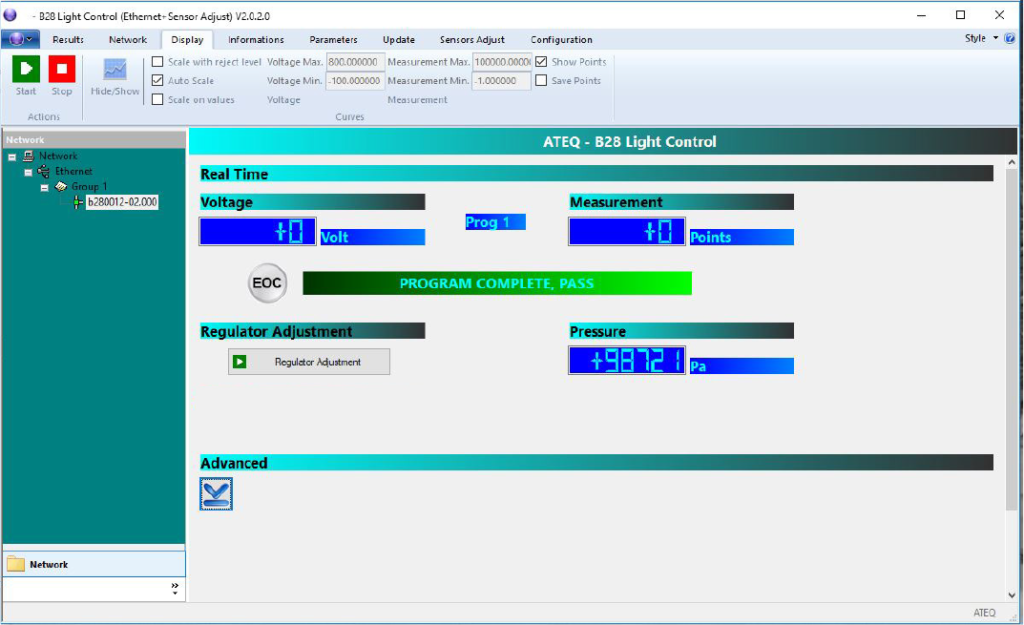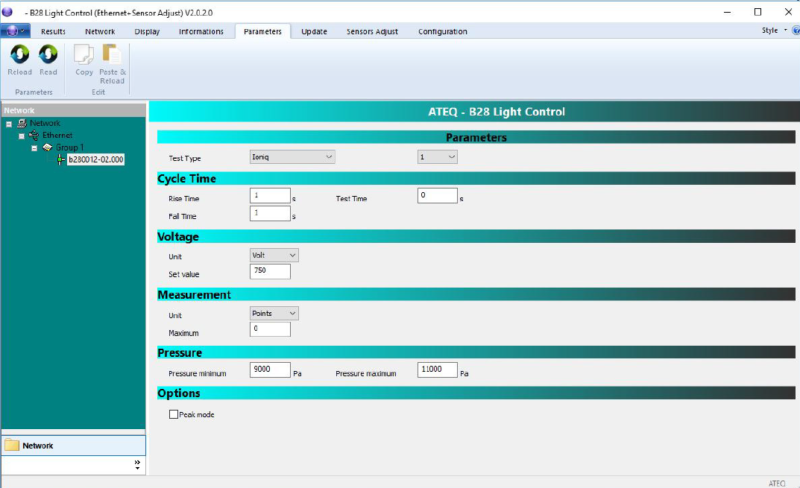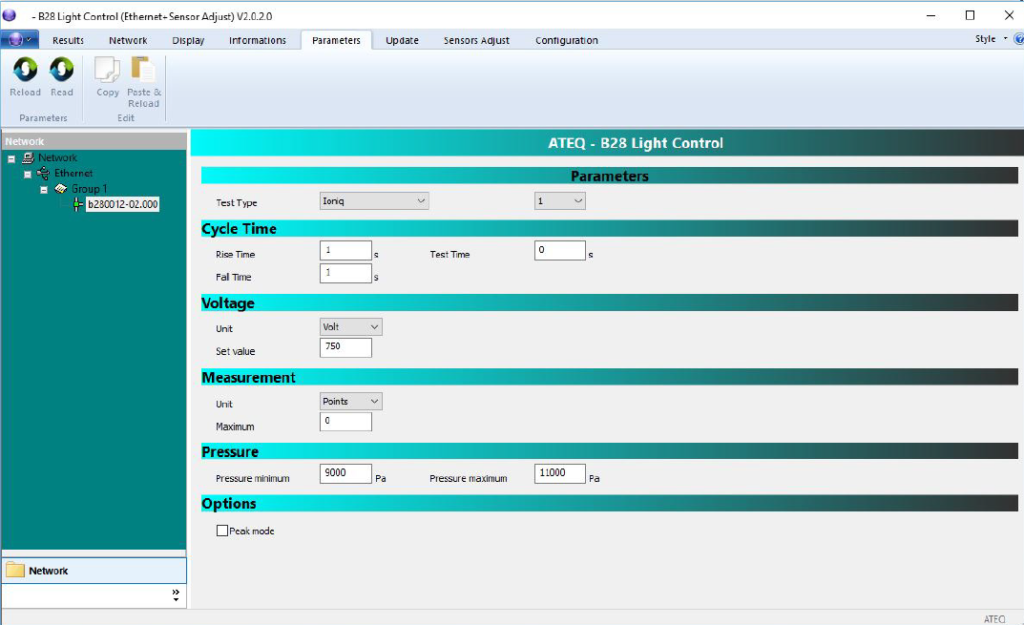 PHYSICAL

Weight : approx.3.5 Kg
Dimensions : (overall (mm): H 155.5 x L 97 x D 229.5
TEMPERATURE

Operating : + 5°C to + 45°C
Storage : 0°C to + 60°C
EXTERNAL ELECTRICAL SUPPLY

Voltage : 24 V DC / 1.6 A


Main adaptater (included): 110 – 230 V AC
Detailed information about the B28 including features, specifications, etc.
A high voltage loaded sharp end is applied next to an earth connected base and in between lays the plastic part we test. Should a hole exist in the part, ions will start moving from the earth to the sharp end. This will result in a loss of power and be translated into a leak.
While this method does not quantify the leak rate in terms of cc/min for example, it is the fastest ever invented to detect a leak in a go / no go process.
We have achieved cycle times of less than 7/10 of a second.
Leak Ranges: Depends on the size of the hole and the material of the part
Accuracy: Depends on the size of the hole and the material of the part