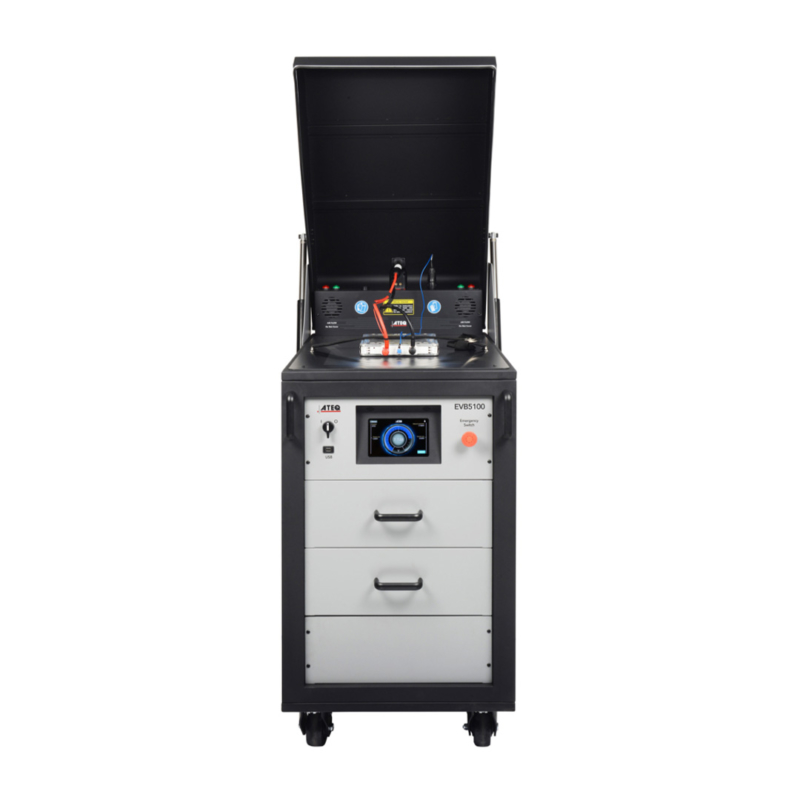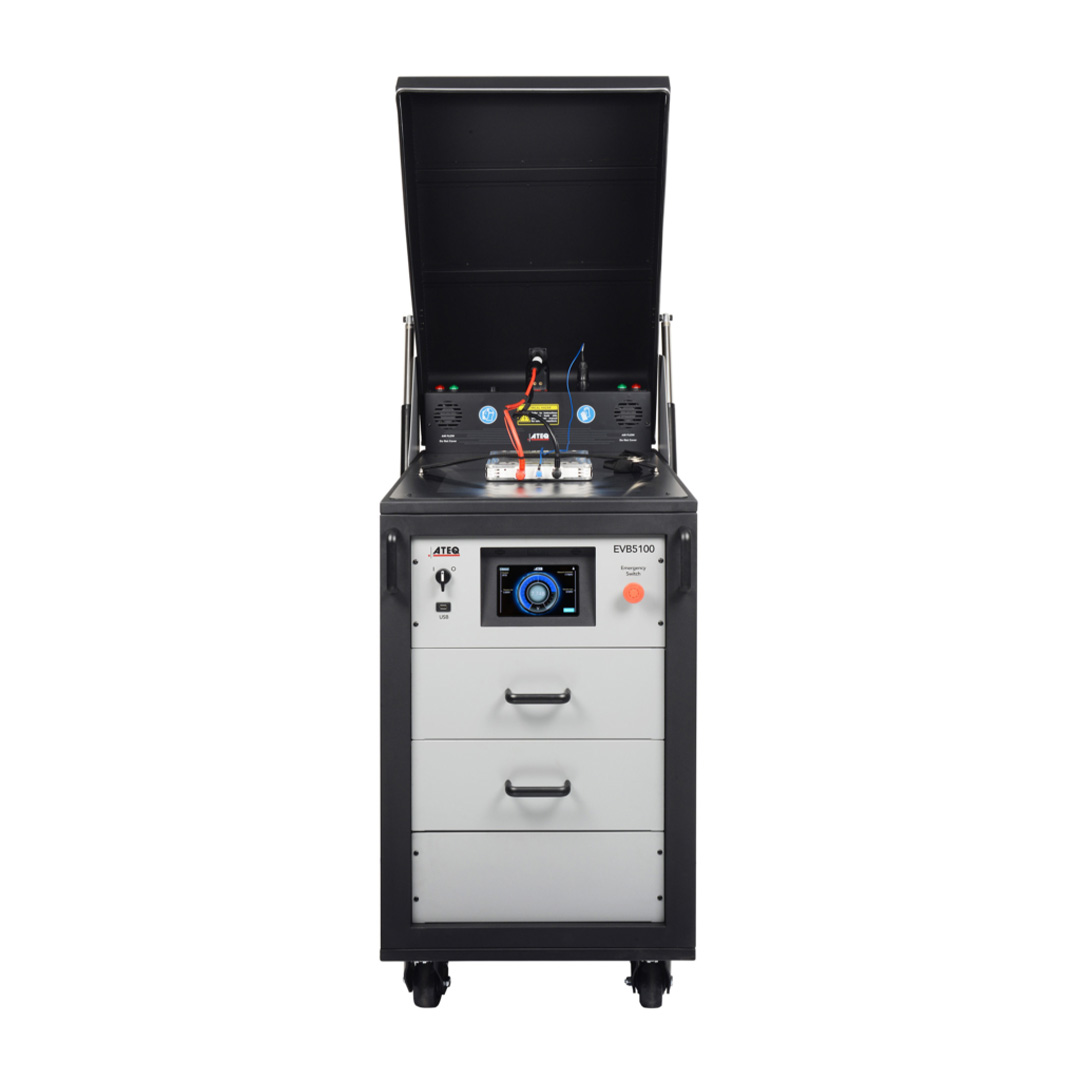 EVB 5100 – EV/HEV BALANCEADOR DE MODULOS DE BATERIAS 
Ideal para estaciones de retrabajo en líneas de producción de vehículos EV, la máquina balanceadora de módulos de batería EVB 5100 utiliza las tecnologías más eficientes para igualar las diferencias de voltaje entre los módulos. Su amplio rango operativo y capacidades de personalización hacen que el EVB 5100 sea compatible con todas las baterías EV/HEV del mercado.
• Battery balancing (charging, discharging) and temperature monitoring for EV/HEV modules
• Wide balancing range: In charge 60V-50A/150V-20A in discharge max 3000W
• Easily configurable target values, voltage and current thresholds
• Cloud-based platform for data collection, real-time monitoring and reporting
• Monitoring connectors perform voltage/temperature surveillance of each internal cell
• Integrated module database for easy reference selection
• Automated security checks for fully secure operation and shut down in case of anomaly
• Futureproof: exchangeable power charger modules and connectors
• Worldwide support through ATEQ subsidiaries and local agents in 37 countries
Easy Operation
Color touch display with digital keypad and user-friendly interface.
Integrated module database for easy selection.
Built-In Safety Features

Hood with auto-lock and anti-pinch system, air cooling fans, emergency stop button, LED status indicators etc.
Charge/Discharge Process
Depending on the target values entered, the EVB5100 will charge (the input value is higher than the current)or discharge the module (input value is lower than the current).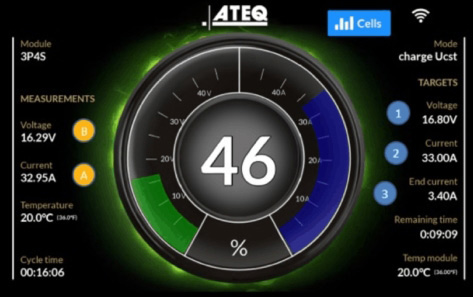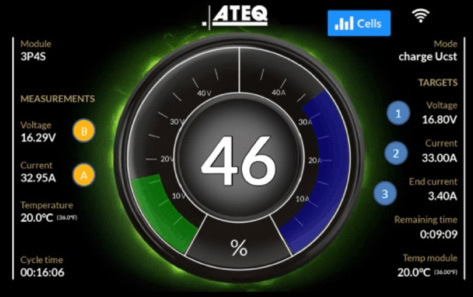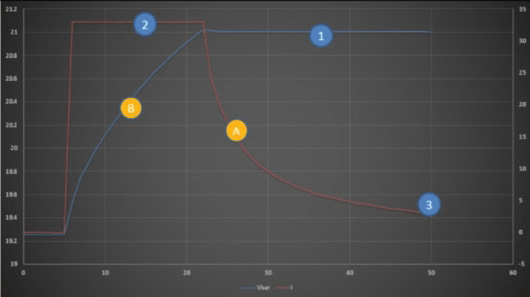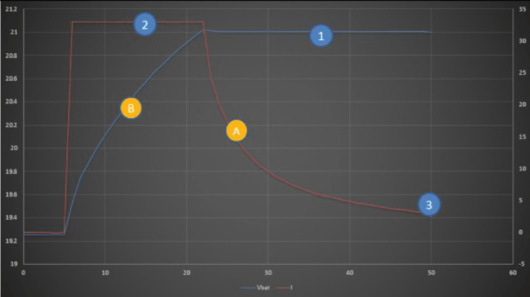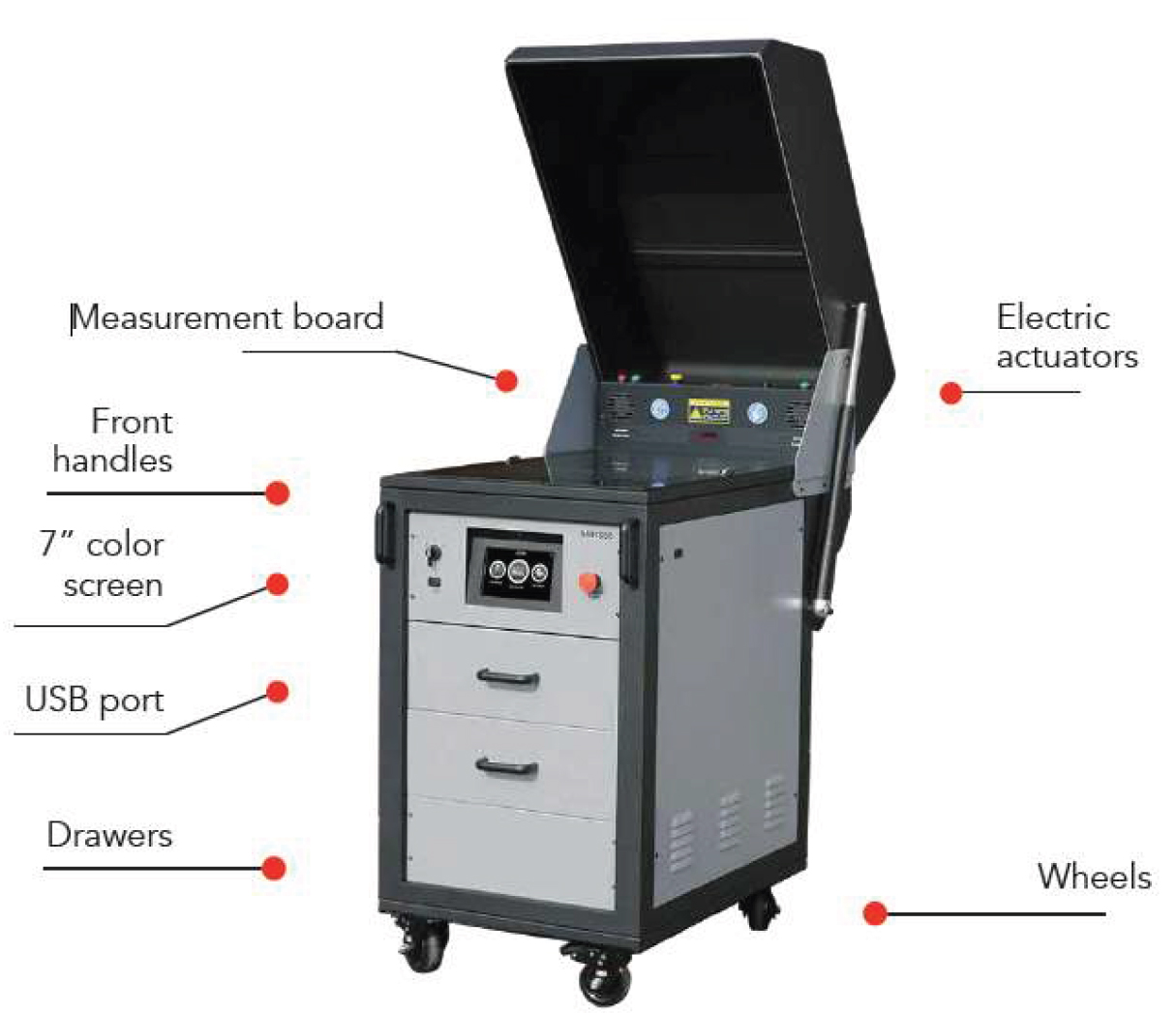 EVB 5100 :

SPECIFICATIONS
PHYSICAL

Weight : 145Kg
Dimensions : (WxHxD) 310x1051x695 mm

ELECTRICAL SUPPLY

Voltage : 100 – 240 V, 50/ 60 Hz
Consumption : 2kW Max.

Mains adapter included: 5m power cord charging cable, cell monitoring cable

COMMUNICATION

Wi-Fi, Bluetooth, Ethernet and USB
INTERFACE


Display : 7″ touch screen

TEMPERATURE

Operating : 0°C to 40°C
Storage : -20°C to 55°C
Detailed information about the EVB 5100 including features, specifications, etc.