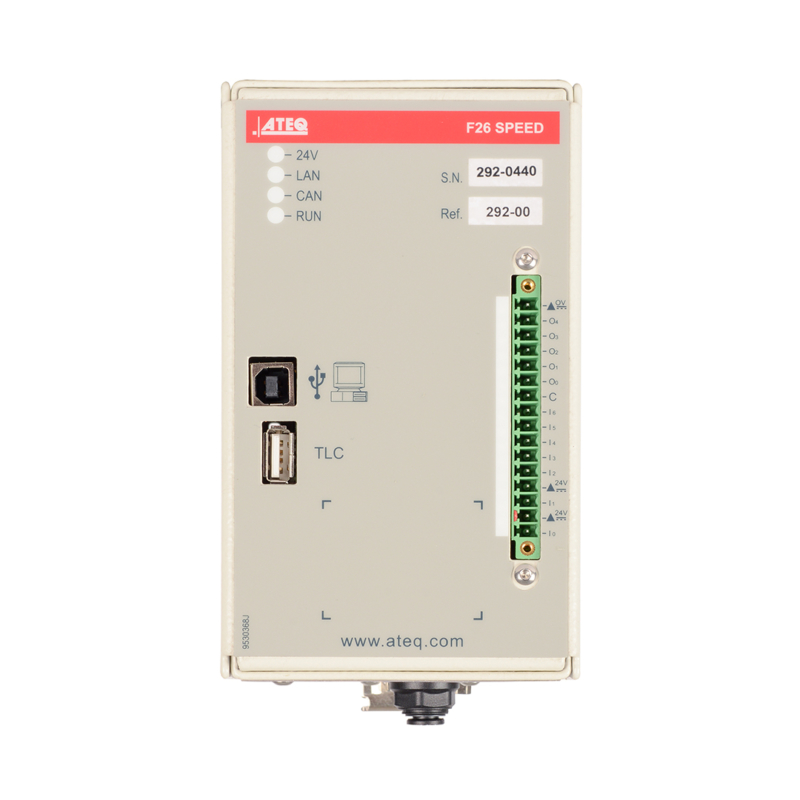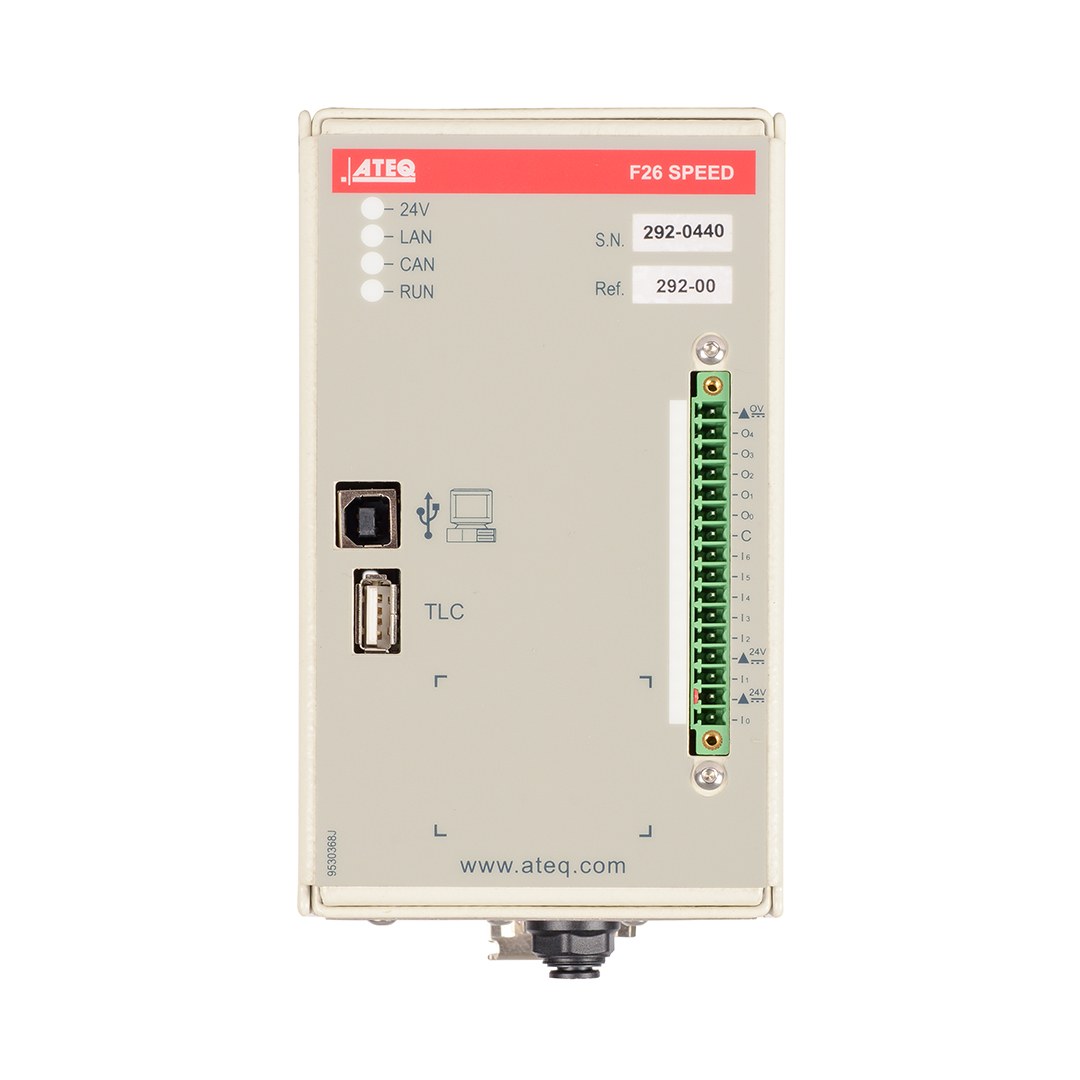 F26 SPEED PROBADORA DE FUGA COMPACTA PARA PRODUCCIÓN A ALTA VELOCIDAD
Sin duda, el detector de fugas de alto rendimiento más pequeño del mercado. Especialmente adaptada para maquinas de prueba automáticas y semiautomáticas, el F26 Speed posee una gama completa de especificaciones a un precio muy competitivo.
Blister, sachet, pneumatic and hydraulic fitting…
• Leak testing by pressure drop (until 10 bar)
• Measurement ranges : (ΔP) P.E.: 500 Pa to 50 kPa
• 8 programs
• Networking several modules (via CAN)
• Set up on line via USB port
• Compact enclosure (h 163 x l 88 x P 85)
• Flexible mounting styles
• Integrated fill and dump valves
• Flexible communication formats : RS232, USB, Ethernet (For printer and PC)
• Environment : ROHS standard (Restriction of the use of certain Hazardous Substances)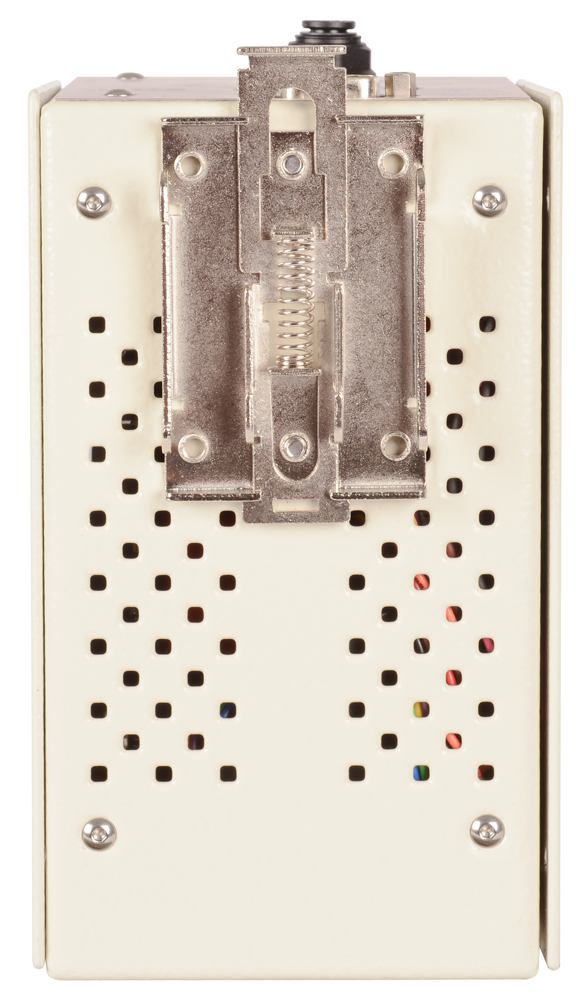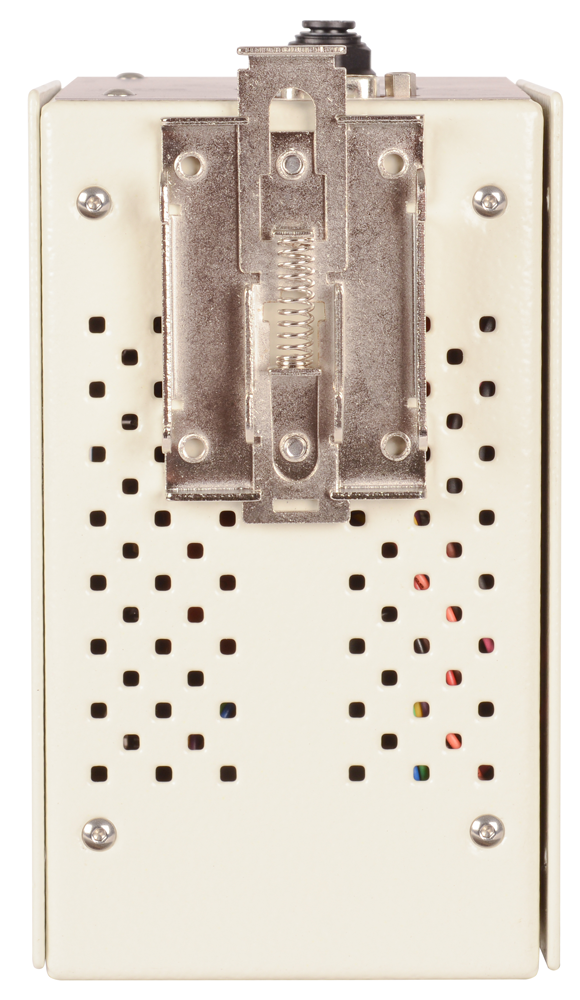 F26 SPEED :

SPECIFICATIONS
EXTERNAL ELECTRICAL SUPPLY

Voltage : 24 V DC / 1.6 A

Main adaptater included 110 – 230 V AC

TEMPERATURE

Operating : + 10°C at + 45°C
Storage : 0°C at + 60°C
INDICATOR LIGHTS


Cycle in progress

CAN

Ethernet

24 V

AIR SUPPLY

Clean and dry air


Air quality standard to be applied (ISO 8573-1)
Detailed information about the F26 SPEED including features, specifications, etc.
As a stripped down version of the previous technology, standard pressure decay compares the pressure on the part with the atmospheric pressure.
This technology is used when the application does not require a very high accuracy or a very fast cycle time. The method used is based on the measurement of a small variation or drop in pressure with a piezzo sensor.
Leak test and Desensitized Mode
The test pressure is applied to the input of the test part 3.
The measurement is performed by the pressure sensor 2.
1    Device
2    Pressure sensor
3    Part under test